Last Chance to Order Eckstein Yearbook: Dec 16, 2022
Posted on: November 27, 2022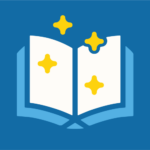 Order 2022-2023 Eckstein Yearbook from 11/28-12/16/2022
Price: $28
How:
Online: families login into the Source and use the Schoolpay tab (if you do not see an option to order a yearbook you probably already ordered one. Please check your email for a receipt from SchoolPay or email Andrea Drachler at aldrachler@seattleschools.org
By check: Please make checks out to Eckstein Middle School with your student's name in the memo line. Mail to 3003 NE 75th St, Seattle, WA 98115
By cash: Your student can bring $28 to the Main Office.
Contact Haley Stern at hsstern@seattleschools.org if you have questions