Private School Recommendations & Transcript Requests
Posted on: October 28, 2022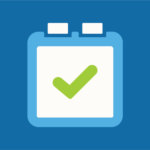 22-23 School Year Private School Recommendations
To ensure our timely response, application requests must be turned into us by Friday, December 9.
We cannot guarantee that requests will be completed if your request is submitted after our deadline. It will be at the teacher's discretion if they have time available.
There is no fee for processing transcripts.
Please go to our Private School Recommendations page to learn more >>