June Events & Happenings
Posted on: May 15, 2023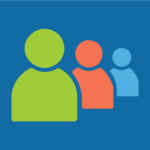 Laptop Collection Information
Students will turn in laptops, chargers, and cases on Thursday, June 29 in their homeroom classes.
Is your student leaving before the 29? They should turn in their laptop, charger, and case to Ms. Sterling in the Eckstein library the day before their last day.
Contact Erin Sterling at emsterling@seattleschools.org if you have any questions!
Important Dates
June 5 – 9: Spirit Week
June 5 – 9: MAP Math Testing (During math class)
June 6: Choir Concert (7 pm)
June 8: All Bands Concert (7:30 pm)
June 9: 8th Grade Semi-formal Dance (7-9 pm)
June 15: Lemonade Morning (8:35-845 am)
June 15: Swing Dance Concert
June 16 – 8th Grade Argosy Cruise (8:45 -2 pm) Field Trip
June 17: Eckstein Night at the Mariners
June 19: Juneteenth – No School
June 21: Mythicon (5:30-7 pm)
June 22: Orchestra Concert (7 pm)
June 23: 7th Grade Skate & Bowl Field Trip
June 23: 6th Grade Family Fun Center Field Trip
June 27: Activity Afternoon
June 29: Eighth Grade Send-Off
June 29: Laptop Collection
June 29: 8th Grade Pancake Breakfast
June 30: Last Day of School (1 hour early dismissal)