Library
Eckstein Library
Library News
Learn how to check out books from the Eckstein Library, read eBooks or audiobooks from Seattle Public Library, donate supplies for the MakerSpace, donate popular books published in the past […]
How to get book suggestions, search for books, and put them on hold from the Eckstein Library!
Log into Follett Destiny Discover from the Clever Portal and search for books. Click hold to put them on hold and a TA will deliver them to you or you can stop by to pick them up!
---
Reading Suggestions
A note about reading at the middle school level:
Middle school is a wonderful age to be a reader. Children's and young adult publishing is at the highest it's ever been and the quality is superb.
There is literally a great book for everyone!
Books published as children's literature or middle grade literature tend to be books I could recommend to kids in elementary school and up, which does not mean that there is not a wide variation within that category or that they are written at a much lower level but rather that the content is accessible for all. Books published as young adult literature sometimes have more mature content and situations, such as language, romantic/sexual relationships, violence, or difficult issues facing teens. Every student and every family is different. Contact the librarian Erin Sterling at emsterling@seattleschools.org if you want help choosing the right book for you!
Scroll through to find a book for you based on what you love.
---
2022-2023 Donations!
Consider donating some of these items needed for the Eckstein Library MakerSpace (including crafts and games), furniture, or popular books!
Drop off at main office with Eckstein Library noted on the box or email Ms. Sterling at emsterling@seattleschools.org.
---
September 2022 Stats!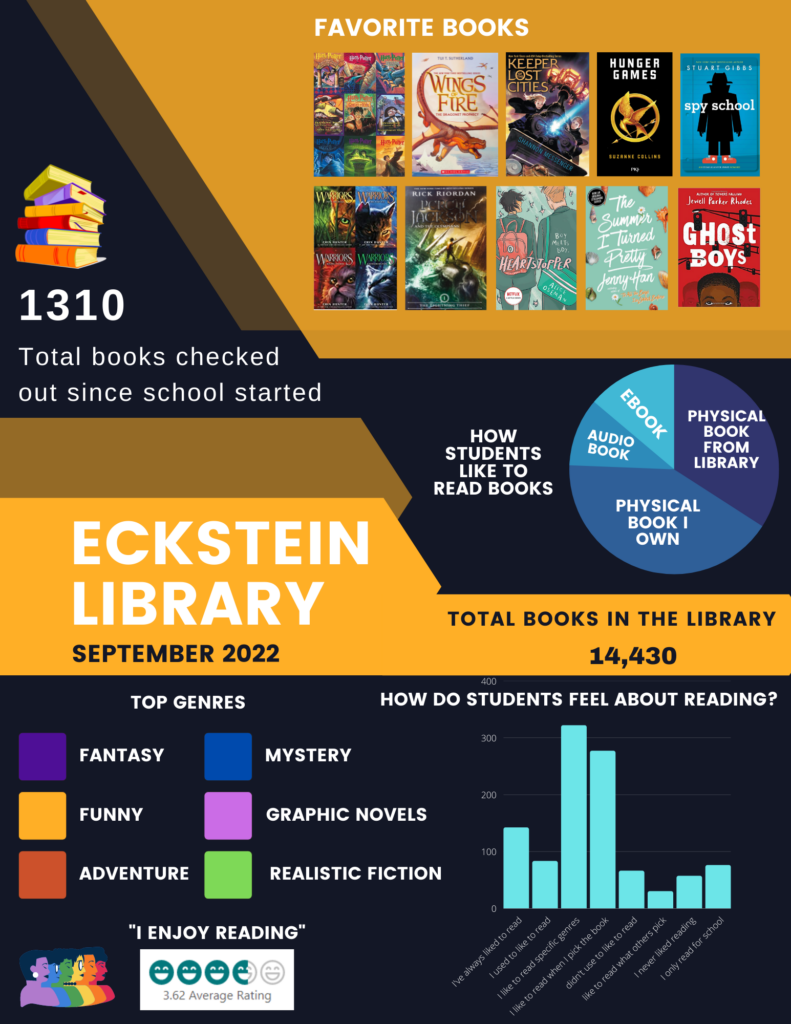 ---
Eagles Read
Eagles Read are 50 book titles in a diverse range of interests selected by Ms. Sterling! Earn a button for every book you read, be entered in random drawings for prizes, and participate in discussions with students and staff through the year.
When you've read an Eagles Read book, fill out the form
Library Link
Visit the Seattle Public Library's Online Resources via the LINK program!
Your library barcode: 990000 + Student ID #
Your library pin: birthday (mmdd)
Take a look at: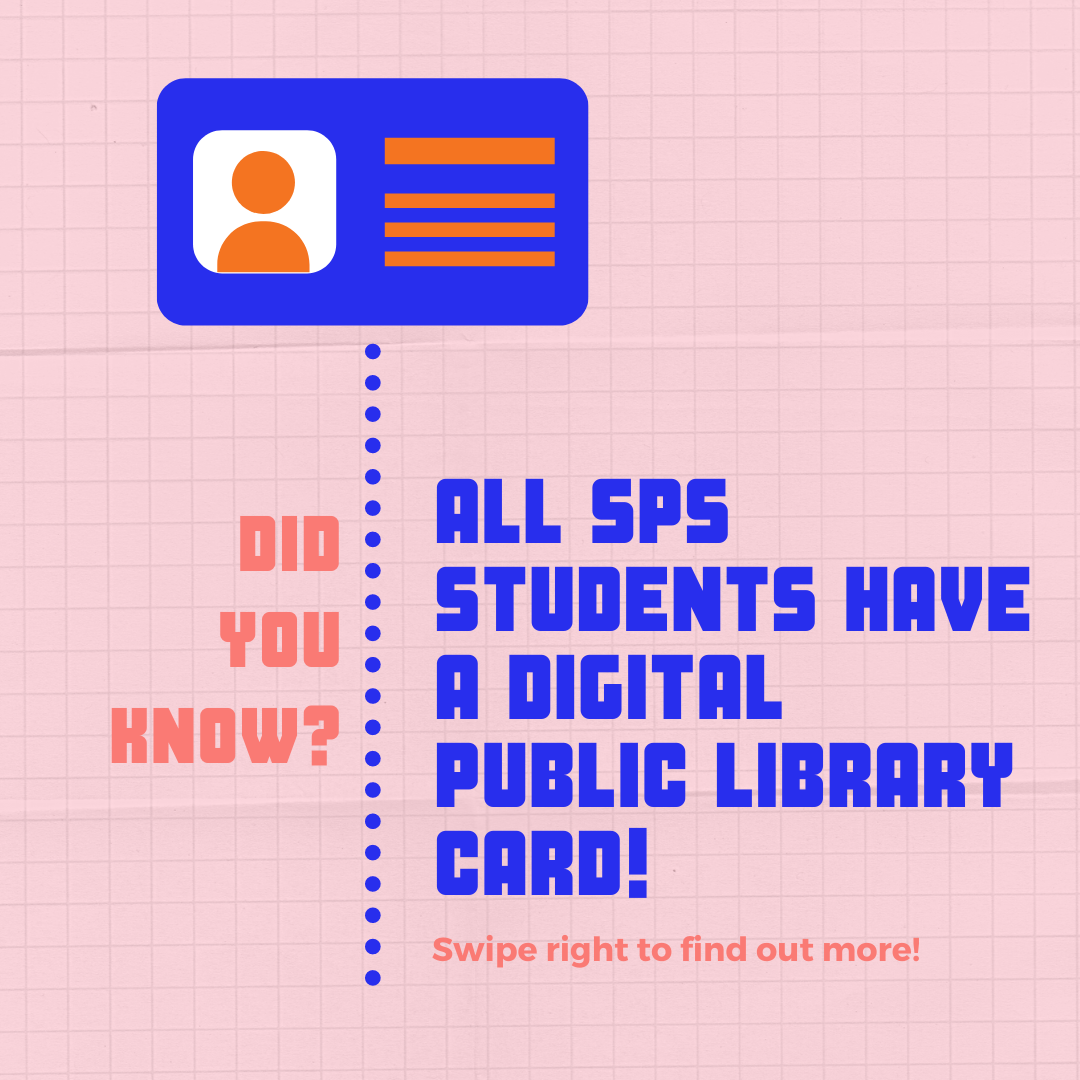 Interesting Links