Incoming Student Open House: Feb 2, 2023
Posted: | Updated: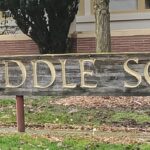 You and your family are invited to the Eckstein Incoming Student Open House on February 2, 2023 at 6 pm.
Parking is available on 30th Avenue NE and in the back of the school. Accessible parking and entry is in the back of the school. Elevator keys are available upon request at the event.
At 6 pm we will open the event in the auditorium for a presentation from Principal Rose, a student panel and our counselors. From 6:45 – 7:30 pm, you will have an opportunity to walk through the building and visit various classrooms.