How to Order School Pictures
Posted: | Updated: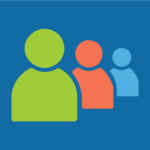 All students who were present at school took a school picture on September 14, 2023. They should have received a card that details how families can order prints of the pictures directly from the photographer.
If your student took a picture and did not receive a card, please visit Rowland Studios website: https://www.rowlandphoto.com/
Photo Retakes – October 17, 2023
These are only for students who did not get their picture taken on September 14 or if there is a mistake on their picture such as their eyes are closed or the picture is blurry. If there is an error your student's picture, you will need to print out the image from the website for them to show the photographer. This is not a chance for students to retake their picture because they didn't like their outfit or their hair.